Heated by fire and sculpted by force, our custom door hardware creates a focal point.
Large pivoting doors serve as an excellent canvas for this occurrence.
The pull's prominent textures add an organic element to your entry door that will intrigue visitors. The first interaction is visual and the second interaction is tactile. Sculpted grooves work together to create a unique fingerprint for each door.

Modern Steel Door cladding highlights the natural beauty of metal.
Our exclusive metal treatment process has been developed and improved upon for over thirty years. The organic sophistication, of our cladding, will make your front door unlike any other door and create the perfect background for our hand sculpted pulls.
Modern Steel Doors offers a wide range of finishes with the appropriate balance of sheen and texture.
Our proprietary finishing process has taken decades to develop. This diligent finishing process ensures that every pivot door is a breathtaking work of art that will stand the test of time.
Glass and metal work harmoniously together to create each Modern Steel Door.
Our unique door designs will transform simple glass into an unforgettable entrance.
1

Snap a photo of your door with your phone or tablet.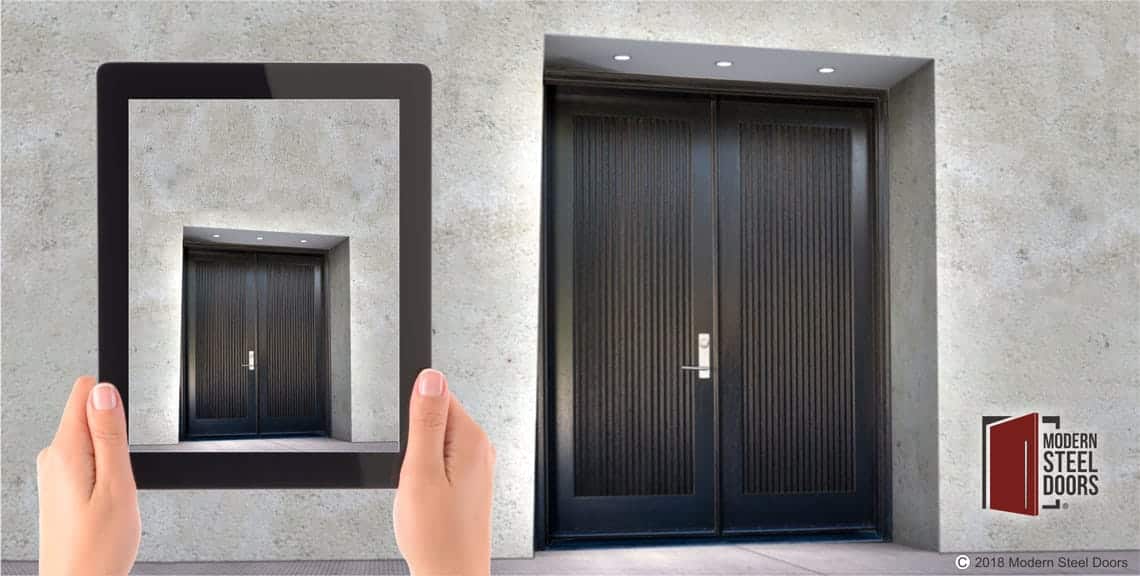 2

Compare different front doors with our app. Share pictures to friends, architects & builders for feedback.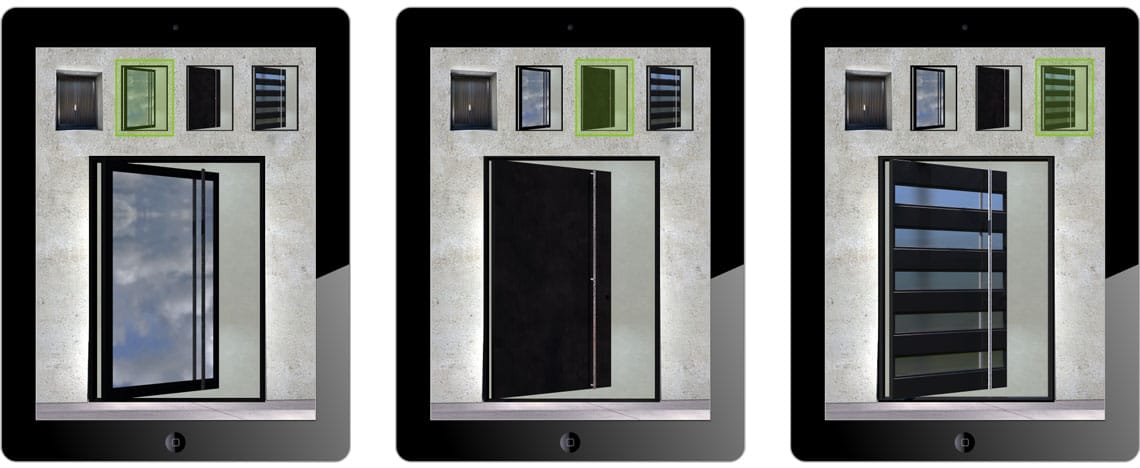 3

Discuss your project with our design expert and design creator who have over 40 years combined experience.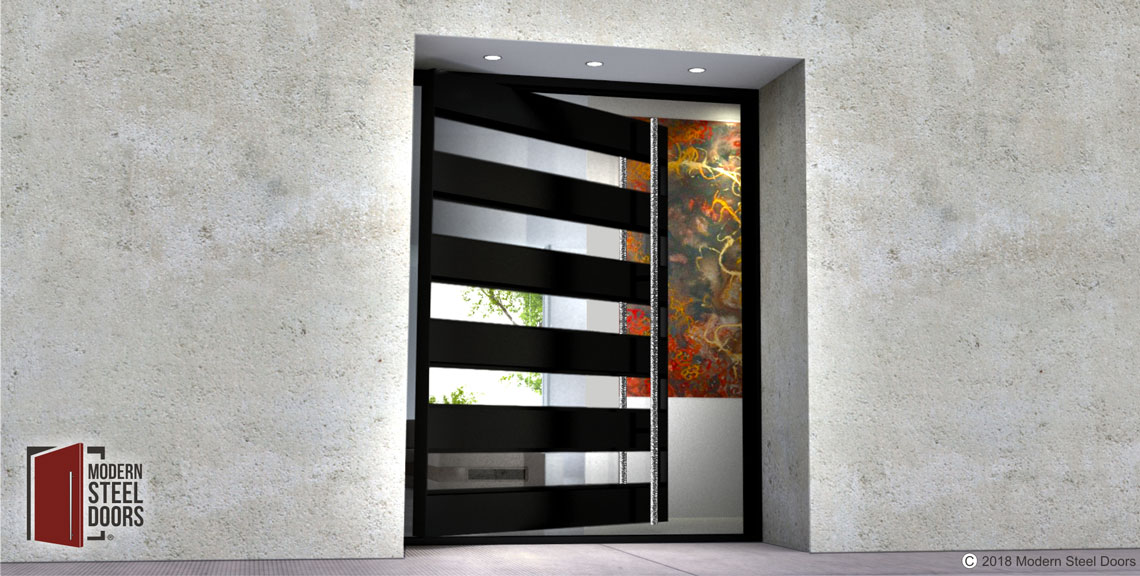 Result: A one-of-a-kind front door that tells everyone that you are every bit as unique and stylish.
*New construction: The app works great with your blueprints as well.
Sometimes, our doors are just over budget. In these cases, there are some options.
We proudly introduce the Builder's Line. Each design is available and absolutely nothing is sacrificed aesthetically. This lower price point and same great door panel has created, hands down, the best front door value found in today's market.